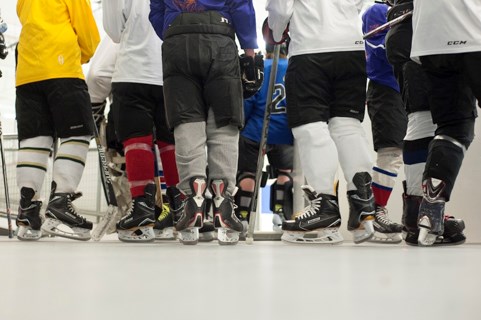 Try Hockey for FREE! Have you ever wanted to try hockey without the initial expense of gear, skates, and time? Now is your chance! USA Hockey is sponsoring a Try Hockey for Free clinic at Idaho IceWorld. Skates, sticks, gloves, and helmets will be provided, while supplies last. Equipment fitting held 4:30 p.m. - 5:00 p.m.; take to the ice 5:00 p.m. - 5:30 p.m.  Registration is free, but required.
Saturday, November 4 (1 class) 4:30 p.m. - 5:30 p.m. - Activity #160303-01 
REGISTER ONLINE or Call (208) 608-7716.  All ages welcome!