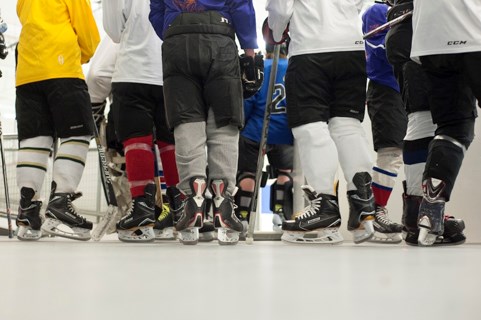 Beginner Adult Hockey Clinic:  "B.A.D."
It is our goal to provide a positive, fun, safe learning environment for adults learning to play the great game of hockey. The program is designed to teach the fundamental skills required to play, with a heavy focus on learning proper skating skills. (No skating experience expected).  Focus on skating and edge work, skill development, small area games. No class Nov 20.
Tuesdays 8:35 p.m. - 9:25 p.m. Winter Session: November 6, 13, 27; December 4, 11, 18; Activity Code 160101-05; Fee $119; REGISTRATION OPEN THRU 10/30/2018
Try Hockey for Free Clinic
USA Hockey is sponsoring a Try Hockey for Free clinic at Idaho IceWorld. Skates, sticks, gloves, and helmets will be provided. Equipment fitting held 3:00-3:30pm; take to the ice 3:30pm-4:00pm Registration is free, but required. Maximum 20 participants. 
Ages 4-17
3:00 p.m. - 4:00 p.m.
November 10
Activity Number: 160303-01
 

REGISTER ONLINE or Call (208) 608-7716.  All ages welcome!